VIDEO Series about OPEN SOURCE BUSINESS Models (For Circular Economy) published
Video 1 out of 9; find ALL VIDEOS here
°
Promoting and experimenting Open Source for Circular Economy (as I do) comes with a lot of conversations about Business Models working with Open Source. With the OSCEdays we want to inspire people to experiment Open Source for Circular Economy. But the fact that it is hard for most people to understand how to approach a business or project the Open Source way prevents a lot of good stuff from starting.
So I decided to create a video series about 'Open Source Business Models for Circular Economy'. I started in April 2016 but the OSCEdays June 2016 came closer and I ran out of time with a global and local event on my desk. But two weeks ago when I was at Planet B I finally could finish the video series and publish it.
The heart of the Video series is the presentation of a new tool I developed – the Open Platfrom Design Flowchart. This is a tool for any start up, project or company to reinvent or re envision itself as Open Source.
I am excited! I try now for years to come up with a good answer to the business model question. But I never had the feeling that I managed to give really a satisfying answer to people. But I have the feeling this time it works. I tested the tool already 4 times in workshops. And the feedback was fantastic. Really inspired people thanking me. So I am happy that it is finally out for everyone to use and understand.
The Full Video Series with all Resources you can find here: CLICK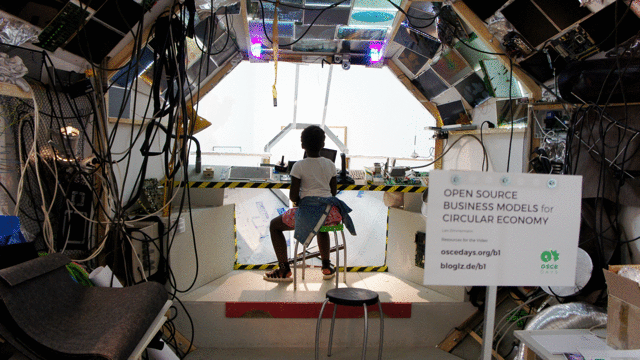 ____