Public Speaking & Workshops | Vorträge & Workshops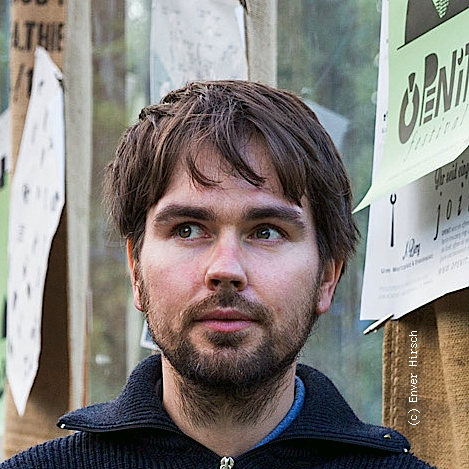 °
– DEUTSCH UNTEN –
I offer public speaking and workshops on: #OpenSource #CircularEconomy #OpenSourceBusinessModels #Sustainability #CityHacking #Modularity #CircularMaking #FundingSustainability or you can just get an artist talk.
Find impressions at the video page or study some slide decks on Slideshare. Invite me.
Update: Since 2019 I use public webpages instead slide shows for my talks. You can find them here (sometimes with video or audio).
References
Expo2017 Astana Kasachstan, Re:publica 2018, FabCity Summit 2018, Climate-KIC Innovation Summit, Wirtschaftskammer Österreich, Veolia, IKEA, Danish Design Center, Trivago, Green Party Germany, Konrad Adenauer Stiftung, IXDS, Sense Camp, DiEM25, Disruptive Innovation Festival, Circular Design Conference, Open Commons Congress Linz, Science Hack Day, Frauenhofer Institute UMSICHT, OuiShare Fest,  Degrowth Conference, IWF, IDZ, Vienna Open, Image-Knowledge-Gestaltung-Interdiciplinary Laboratory, Experimentdays, Betahaus Berlin, Anstiftung Ertomis, Sustainable Design Center, Gründerwerkstatt Neudeli, Several Univesities, Ökodorf Sieben Linden + + +
___
Ich biete Vorträge und Workshops an zu: #OpenSource #CircularEconomy #Kreislaufwirtschaft #OpenSourceBusinessModels #OpenSourceHardware #Nachhaltigkeit #CityHacking #CircularMaking & #Nachhaltigkeitsfinanzierung, oder auch einfach einen Künstlertalk
Eindrücke bekommt man auf der Video-Seite. Einige Slide-Decks gibt es auf Slideshare. Laden sie mich ein.
Update: Seit 2019 nutze ich öffentliche Webseiten statt Folien während meiner Vorträge. Diese Websites finden sich hier (manchmal mit Audio oder Videoaufzeichnungen)
Referenzen
Expo2017 Astana Kasachstan, Re:publica 2018, FabCity Summit 2018, Climate-KIC Innovation Summit, Wirtschaftskammer Österreich, Veolia, IKEA, Danish Design Center, Trivago, Green Party Germany, Konrad Adenauer Stiftung, IXDS, Sense Camp, DiEM25, Disruptive Innovation Festival, Circular Design Conference, Open Commons Congress Linz, Science Hack Day, Frauenhofer Institute UMSICHT, OuiShare Fest,  Degrowth Conference, IWF, IDZ, Vienna Open, Image-Knowledge-Gestaltung-Interdiciplinary Laboratory, Experimentdays, Betahaus Berlin, Anstiftung Ertomis, Sustainable Design Center, Gründerwerkstatt Neudeli, Several Univesities, Ökodorf Sieben Linden + + +