'Make It Circular' – An Open Poster – Ready To Download In 8+ Languages
EN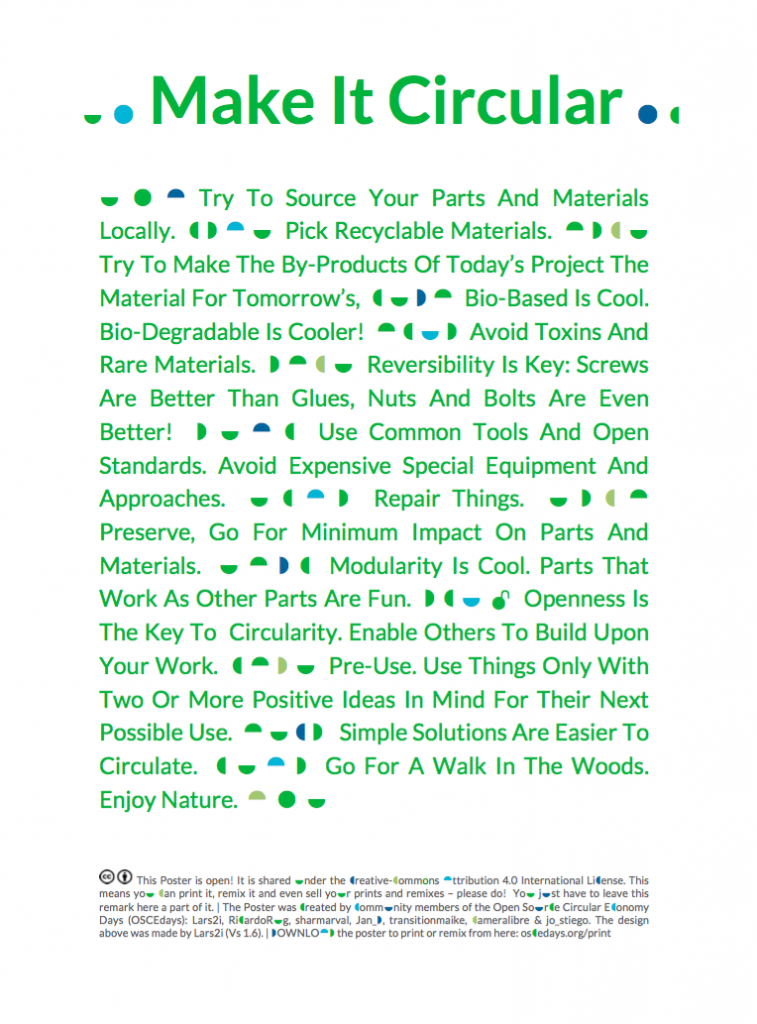 In March 2017 I started an open project to develop an open instruction poster about circular making that can be downloaded and hang up everywhere to inspire makers to invent circular products and processes.
After a longer and very inspiring open collaboration process the poster was finished in a first version in June 2017. You can DOWNLOAD it in several languages (and maybe also new designs) from HERE.
There you can also see the full open Collaboration Process.
°
Update
With Version 1.4 @MakerFaire Berlin (current version is 1.6)