City Hacking Labs were Campus Hacking Labs @Burg Giebichenstein Halle
(en; de)
Jenni & me were invited in October to the university of art and design Burg Giebichenstein in Halle Germany to make a small City Hacking Academy. We worked mostly with inustrial design students. We had 3.5 hours and it was a lot of fun. See the documentation below.
(Full set of pictures under cc-licenses on Flickr.)
/* deutsch */
Jenni und ich waren im Oktober eingeladen, an der Design- und Kunsthochschule Burg Giebichenstein in Halle eine kleine City Hacking Academy zu machen. Wir haben hauptsächlich mit Industriedesignstudierenden gearbeitet. 3.5 Stunden für Vortrag und Aktionen. Bilder gibt es unten zu sehen und zum Download hier.
Hacks
Hackers: Sanggyu Sung, Shu Ting Fang, Wanhyun Ko, Rudolf Weiß
Hühnerleiter – Shortcuts zu den Klos / shortcut to the toilets
pics Shu Ting Fang
Bänke / benches
pics Shu Ting Fang, Jenni Ottilie Keppler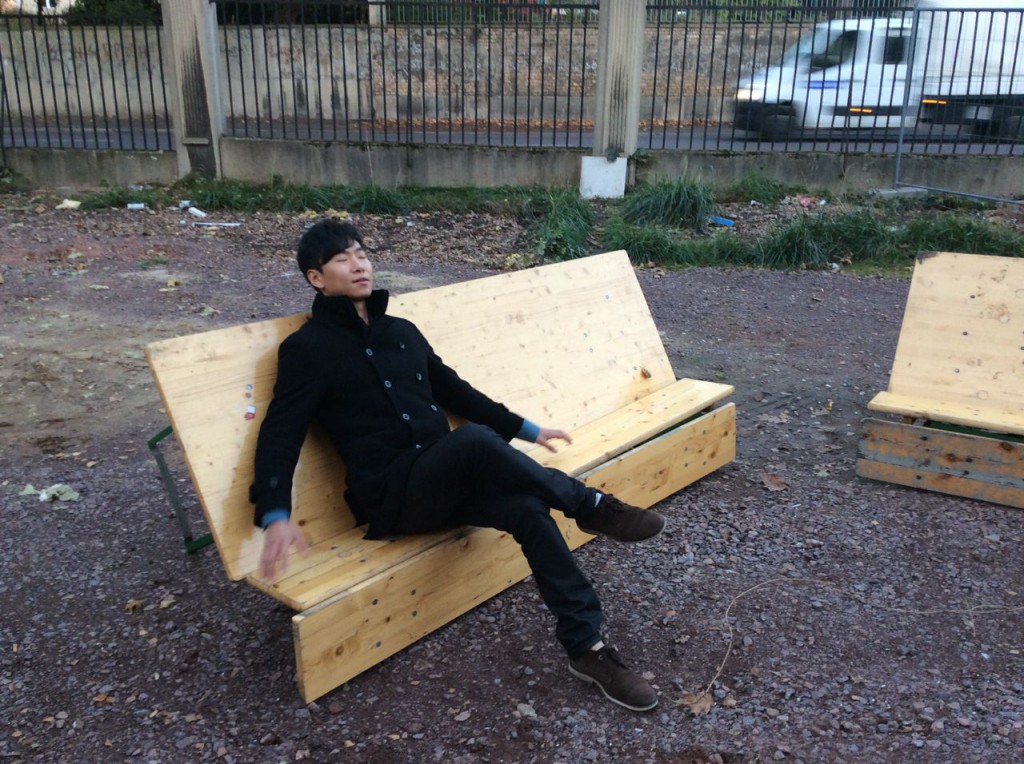 Tisch / table
pics Shu Ting Fang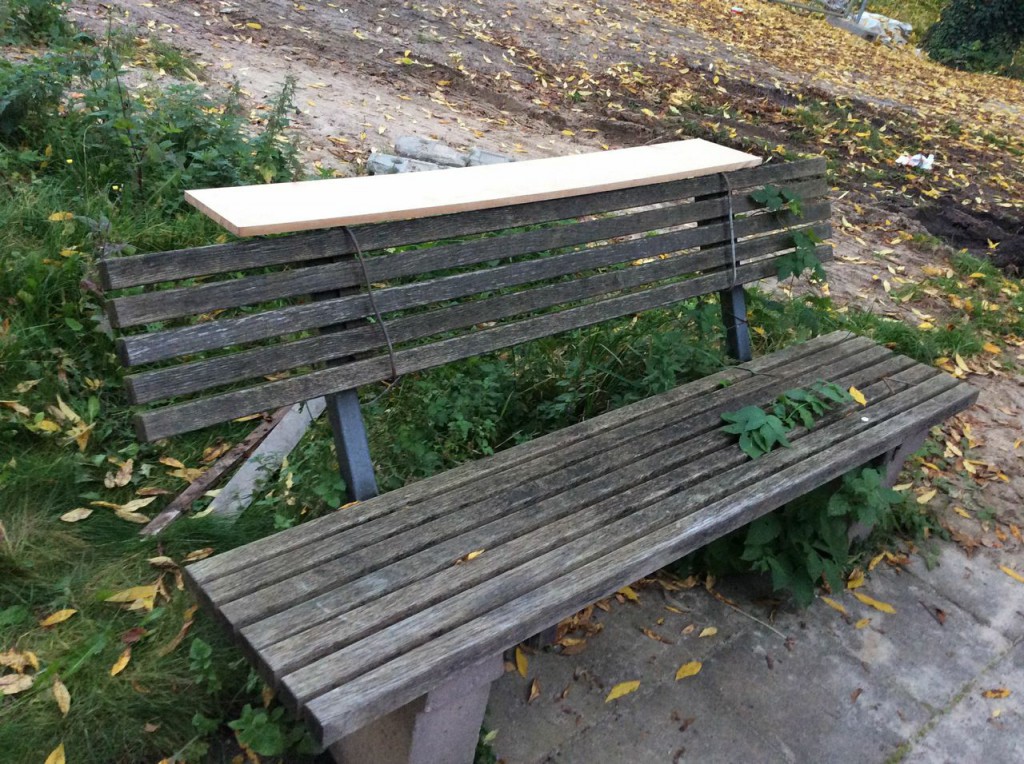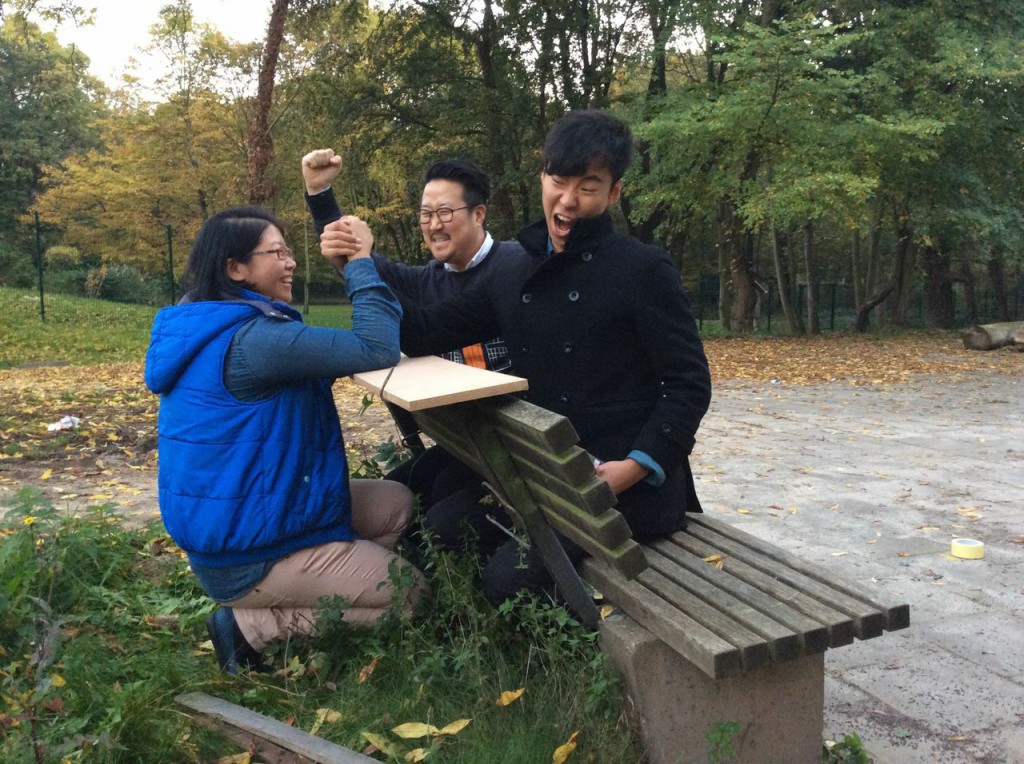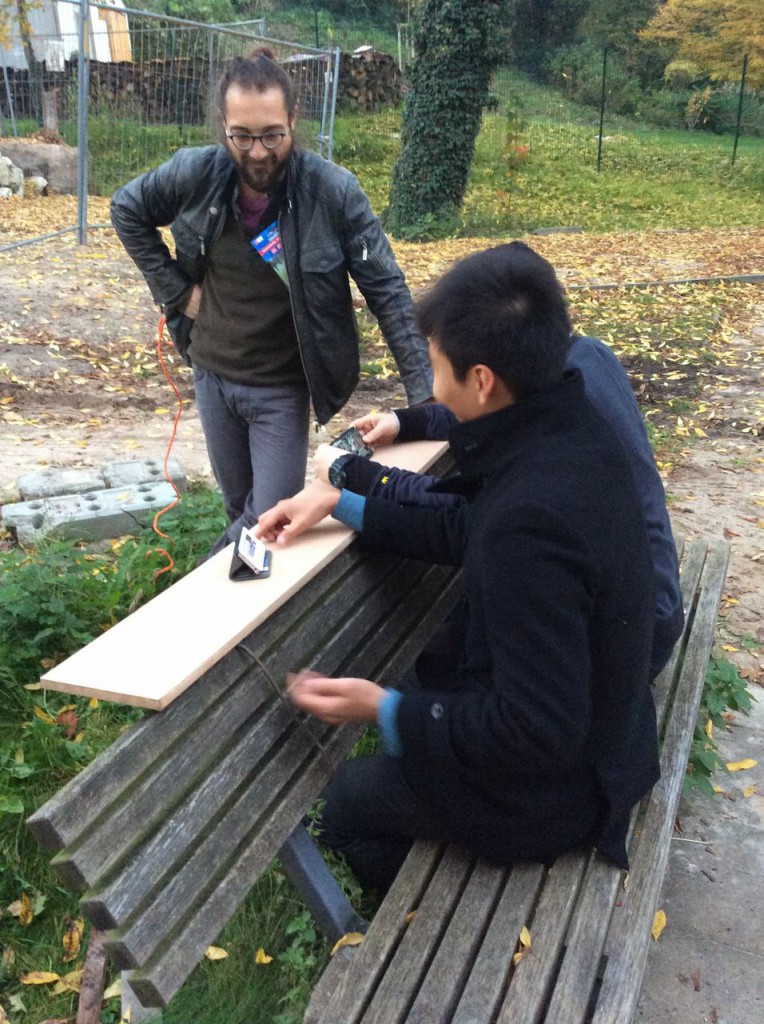 By: ?, ?
super mario
pics Jenni Ottilie Keppler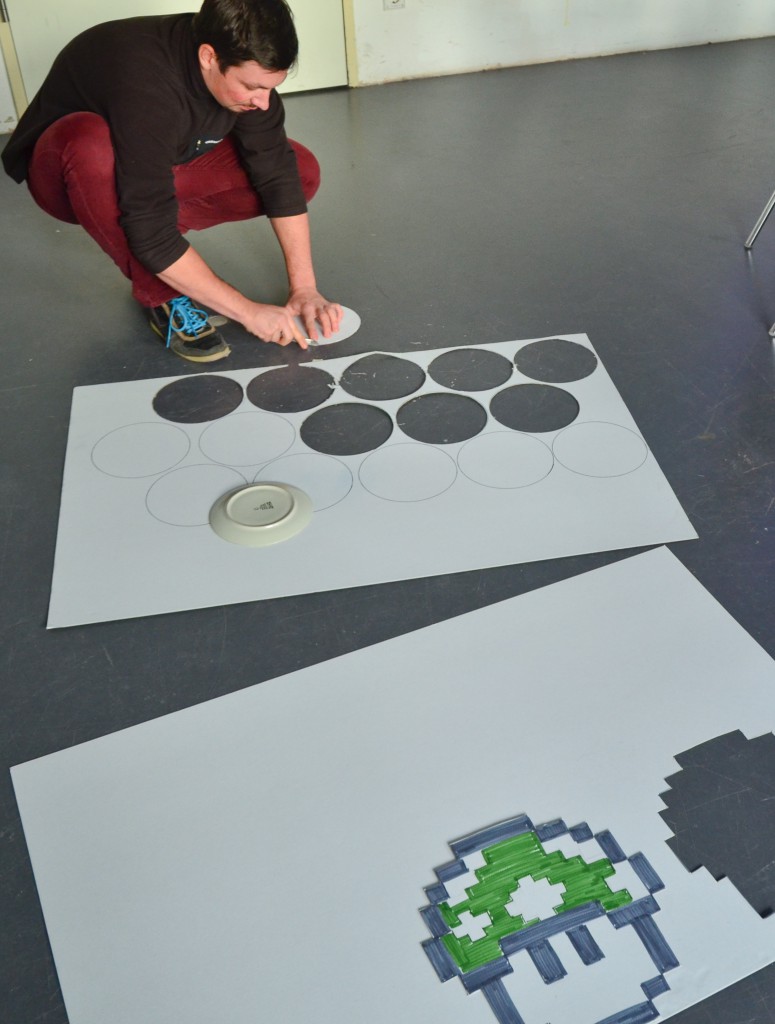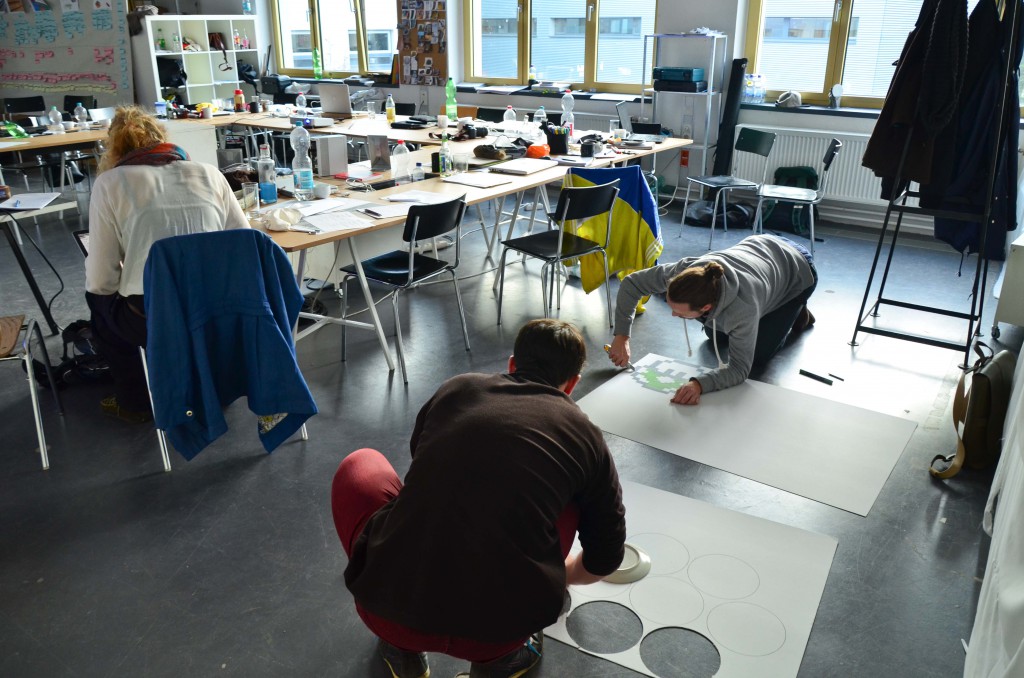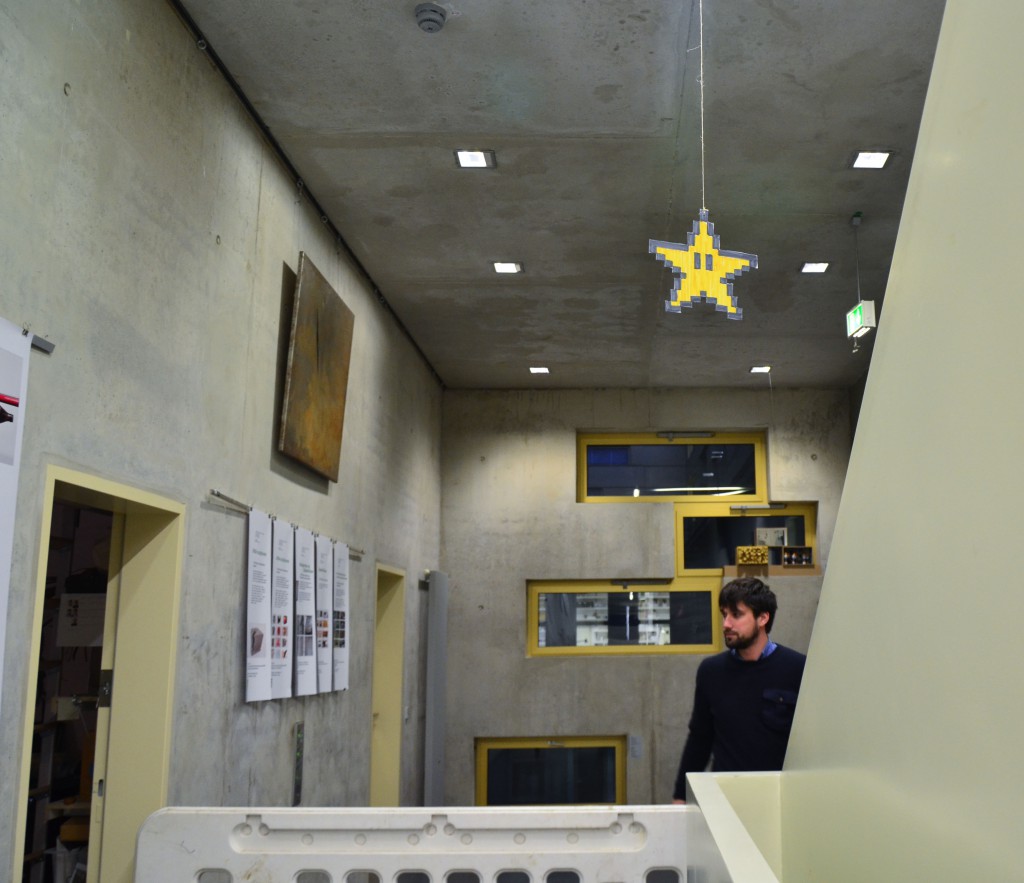 Hackers: Judith Fassbender, Hannes Trommer & Florian Schregelmann
table dance: parcour
pics & vid by Jenni Ottilie Keppler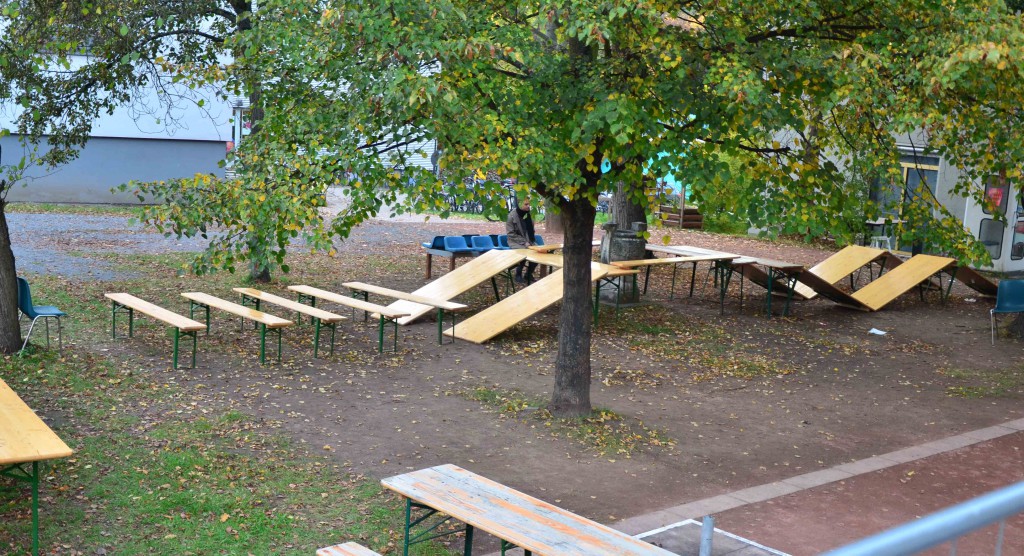 basketball
pic & gif Schregelmann & Trommer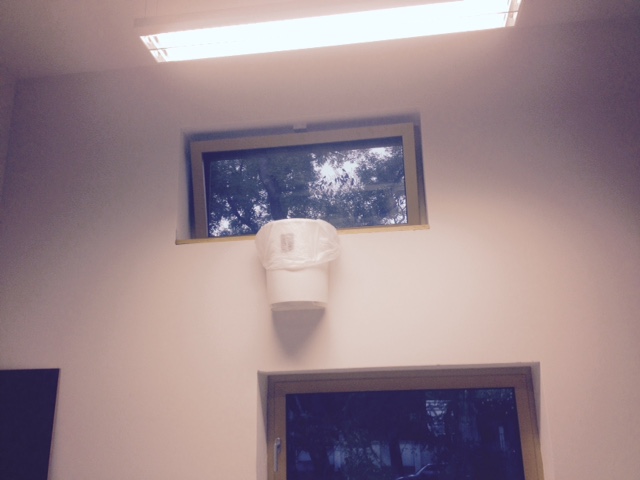 –
Hackers: Melanie, Martina, Tjark, Tobias
locker / Goldstück Schließfächer
pics by Martina Schäfle
Hansel bear trap / Hansel Bärenfalle
pic by Martina Schäfle
24 h workshop / 24 h Werkstatt
pic by Jenni Ottilie Keppler & Martina Schäfle


Window / Fenster Burgshop
pic by Jenni Ottilie Keppler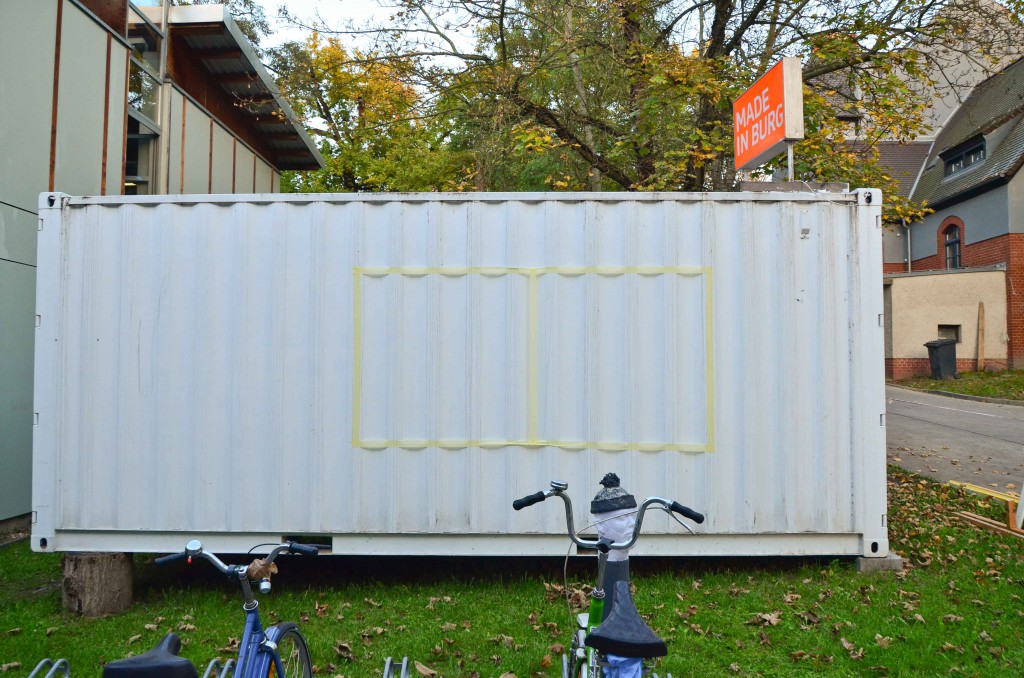 **** mensa / 4 Sterne Mensa
pic by Martina Schäfle
smoking inside allowed / Raucherkonsum & chair / stuhl
pic by Martina Schäfle

found hacks / Hackers: unkown
It is a university of design and art. Of course there were already some hacks on the campus to be found.
Bench connection / Bankverbindung
pic Jenni Ottilie Keppler
Sunflower garden / Sonnenblumengarten
pic Jenni Ottilie Keppler
Hackers: Fei Shan, Eunsol Lee, Rouxin Li, Jordi Iranzo
roof parcour / dach parkour
pics by Jenni Ottilie Keppler & Fei Shan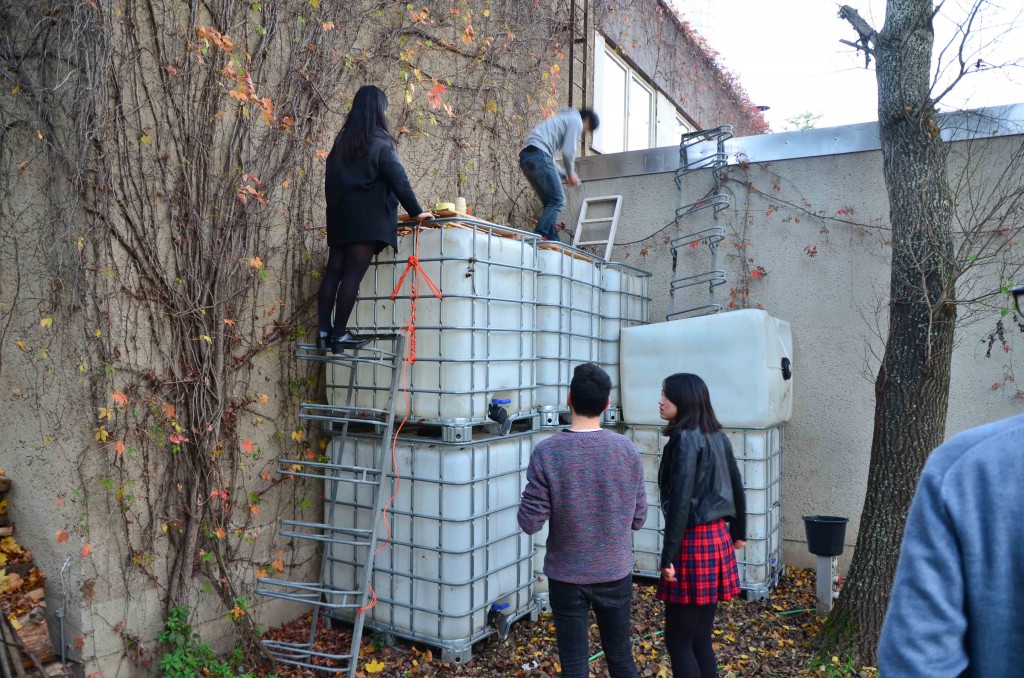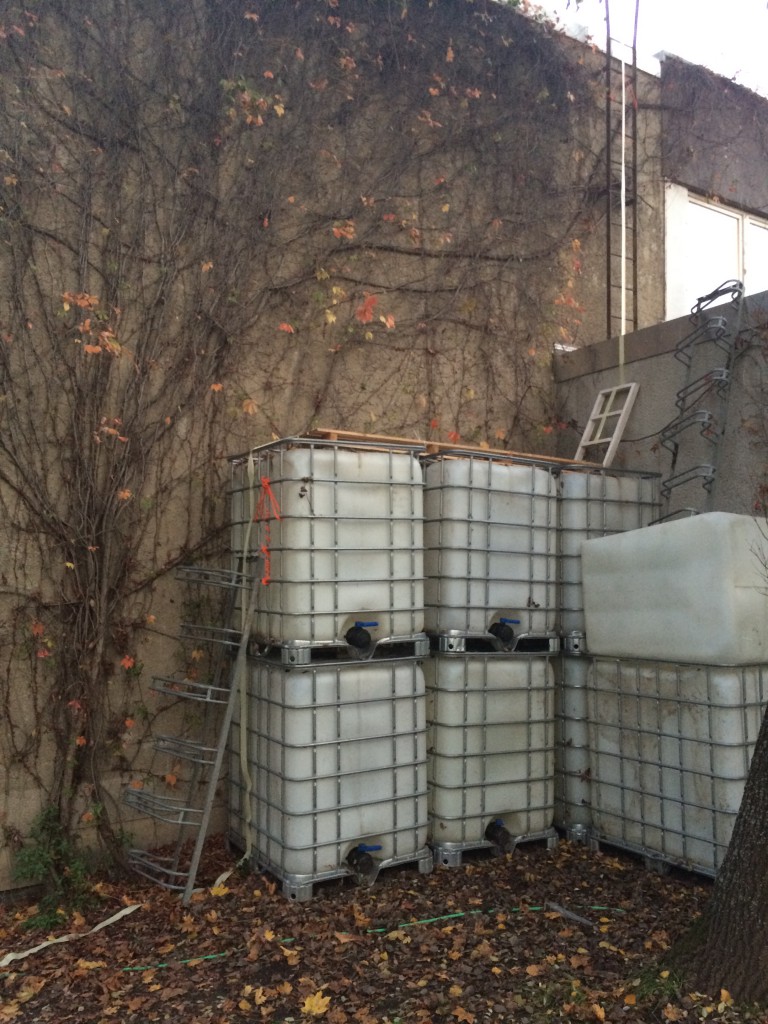 Vortrag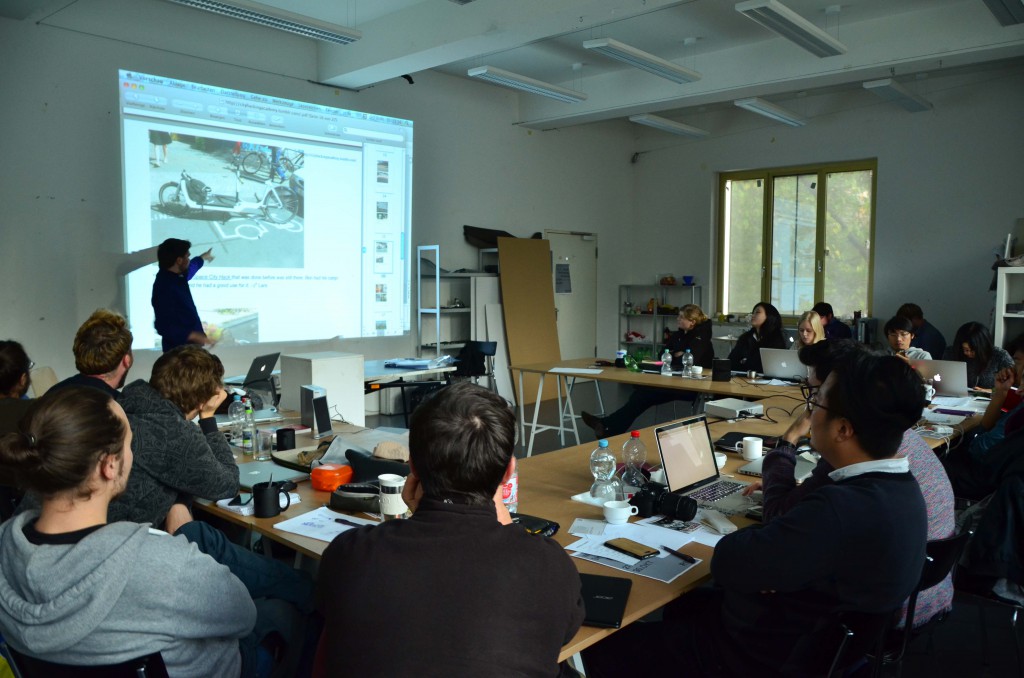 pic by Jenni Ottilie Keppler