Open Source Hardware & my & your Freedom #3 Sustainability & Global Equality
(en; de)
This is Posting No 3 of 4 in a series about open source hardware & freedom called "Open Source Hardware & my & your Freedom!" This episode is about "Sustainability & Global Equality".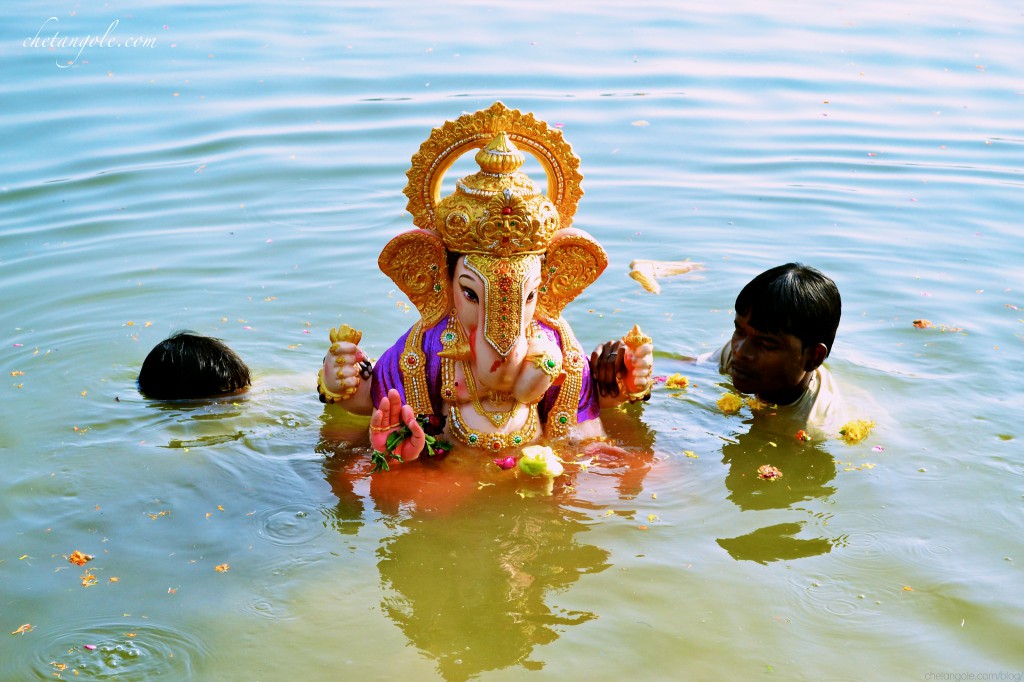 Sustainability & Global Equality
As I have pointed out several times already and will do so further: Open sourcing hardware and products is very promising for the development of a sustainable economy. And a sustainable economy can give us a lot of freedom.
With public building plans things can become more long-lasting because it is easier to repair them or reuse/repurpose (hack) them or to add new features to them. Open objects tend to educate people and allow them to build deeper connections to their environment – to engage responsibly, caring and creative with the things and structures around them. If it is transparent how something was made, it becomes easier to recycle it. This means open source can provide us with the possibilities to develop step by step a zero waste economy with closed material cycles. We can design and organize our products and production processes regenerative and become more resilient.
All of these things have a lot of potential to make us more free. Free from buying new stuff all the time. Free from the necessity to pollute and deplete our environment. Free by surrounding us with possibilities in our daily lives in the shape of hackable, regenerative objects fit to be turned into a fresh resource base for new things. And free from silly things like engaging in wars or suppress other countries to get our hands on their resources.
Ok, maybe the last thing will not necessarily be true. There are so many ideas and projects out there for our future and many of them include technology on a big scale. If half of the things I heard last month alone will become true we will probably need 10 or more planets to supply them with resources. Is there enough metal in our grounds to knit for the earth an sophisticated iron dress? So there probably will be an ongoing competition for resources. But how will this competition look like? What "weapons" will be used? How do we decide who gets what globally?
How are we doing it today?
There are several ways and one of them is engaging more or less openly in wars. If I go to the supermarket here in Berlin and buy something wrapped in plastic I somehow have the blood of a child in a foreign country on my hands. Because most plastic is made out of oil and we go to war for oil. Children lose their hands and eyes, families and life's in wars, for oil.
Another strategy to get to someone else's resources involves closed source technologies. Selling or bringing other countries technology helps to get our hands on the valuable things in their ground:
"Yes, dear 'developing country, we bring you solar panels or a coal power plant. Of course! But how do you like to pay for it? Ah, you have this resource mine? Yes, we like to control it. (So we bring you one solar panel and take away the resources for much more.) See now you have this great technology but you need some guidance for it and support and supply. We can give you this of course. But how do you pay for it? Sell us the power plant and solar panels, we run it for you and sell you only what they produce. And how do you pay for that? Ah, you have this other great resource mines over there…"
This is, what happens in the world. Experts estimate that developing countries pay more license fees for medicaments and technology than they get development aid. Closed technology can be used to make people depending on the ones, providing the technology.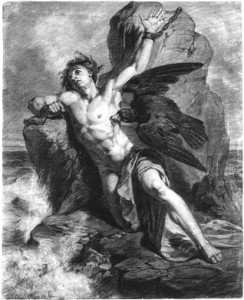 Open source technology is to empower people, to make them free and independent. An open source solar panel and solar panel production factory would give others a better chance to create their own energy supply, run by themselves. So they can decide what is the best thing to do with their resources! (Of course, open sourcing things is only one lever in a complex leverage, but it is the lever this series is about.)
I am sure this sounds good in the ears of many people also in the rich and "developed" world. But I am not sure how many people will continue to approve this when they really understand and see, what this would/could mean for them. How much less they would have, how much comfort they would loose, what things would not be possible for them anymore and what they would have to do instead.
–
How do we come back to sustainability from here and to freedom and why are we now in the subject of developing countries?
Open sourcing things gives us the power to reorganize the flows of materials and resources fundamentally. Transparent products and production is a key towards an ecological and sustainable economy. And part of this is the possible consequence that technologically less developed countries gain independency from the technologically more developed ones (an important parameter in the shaping of our globe resource flow). Open source could work towards global equality.
Here are some freedoms that pop up in this scenario. They effect each other, yes.
The freedom not have to buy new stuff all the time.
The freedom that comes with living in an healthy environment.
The freedom to be surrounded by objects that openly invite you to redesign them and that assist you with this by being an accessible regenerative resource base to solve your current needs.
The freedom for some countries and communities to develop themselves better and faster and independently.
The freedom not to have to live in an iron, highly-surveilled, paranoid fortress in fear of the revenge or penury of those you suppress or shot at for their resources.
The freedom and possibility to collaborate globally in and for a sustainable economy.
* * *
Reprise: I know, some of this is a little naïve and oversimplified. But it is an invite for a discussion. Let's get into the general approach and shed some lights on it. What happens with the freedom here? (Also in connection to the other postings especially No1)
.
. . .
/* deutsch */
Open Source Hardware & meine & deine Freiheit! #3 Nachhaltigkeit und globale Gleichheit
Dieses ist das dritte Posting von insgesamt vier in einer Reihe über Open Source Hardware & Freiheit genannt "Open Source Hardware & meine & deine Freiheit". In dieser Episode geht es um "Nachhaltigkeit & globale Gleichheit".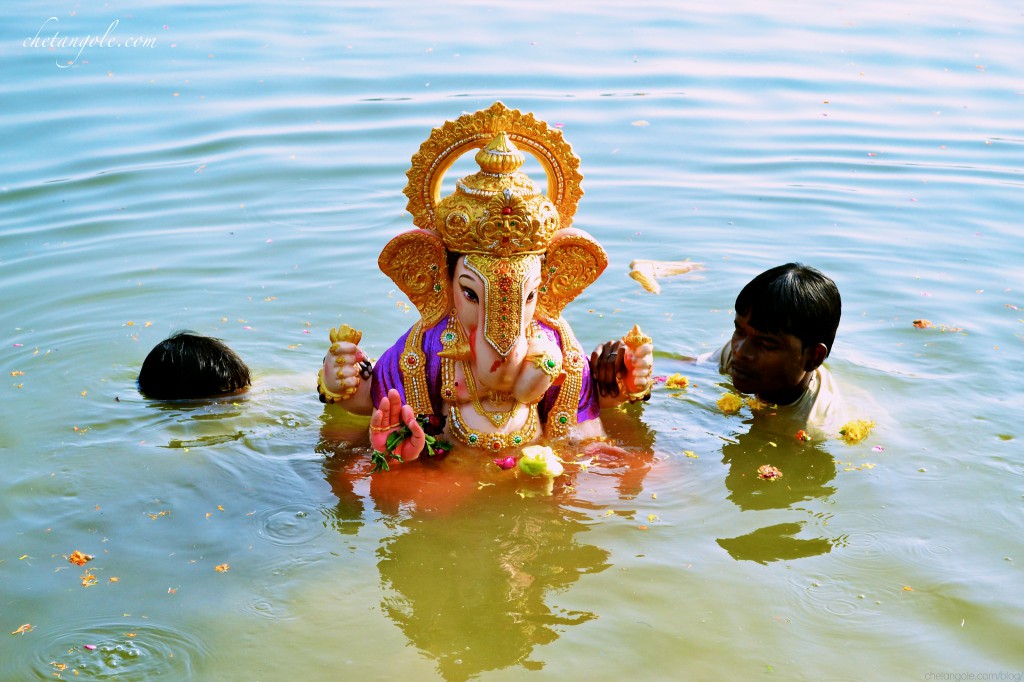 Nachhaltigkeit & globale Gleichheit
Ich habe es schon mehrere Male ausgeführt und werde es noch weitere Male tun: Hardware und Produkte zu öffnen (zu open sourcen) ist eine vielversprechende Perspektive für die Entwicklung einer nachhaltigen Ökonomie. Eine nachhaltige Ökonomie kann uns sehr viele Freiheiten geben.
Mit offenen Bauplänen können Produkte langlebiger werden, denn damit sie sind leichter zu reparieren oder zu verändern/anzupassen (hacken) oder mit neuen Funktionen zu erweitern. Offene Objekte tendieren dazu, ihre Benutzer zu bilden und damit tiefere Beziehungen zu ihrer Umwelt zu ermöglichen, d.h. sich verantwortungsbewusst, rücksichtsvoll und kreativ mit den Dingen und Strukturen um sie herum in Beziehung zu setzen. Ist transparent gemacht, wie ein Gegenstand hergestellt ist, wird es leichter, ihn zu recyceln: Open Source gibt uns vielfältige Möglichkeiten eine müllfreie Wirtschaft mit geschlossenen Stoffkreisläufen zu entwickeln. Wir können unsere Produkte und Produktionsprozesse regenerativ organisieren und gestalten; Resilienz wird ein erreichbares Ziel.
Alle diese Dinge enthalten Potentiale, uns freier zu machen. Frei davon, ständig neue Dinge kaufen zu müssen. Frei davon, unsere Umwelt zu vergiften und Ressourcen zu erschöpfen. Frei, weil wir umgeben sind mit vielfältigen Möglichkeiten in Gestalt von wandelbaren und regenerativen Objekten, d.h. einer aktiven Rohstoffbasis für die Lösung unserer Probleme. Und frei von "wahnsinnigen" Dingen wie dem Engagement in Kriegen oder der Unterdrückung anderer Länder für ihre Ressourcen.
Gut, der letzte Punkt muss nicht unbedingt wahr sein. Es gibt so viele Projekte und Ideen zur Gestaltung unserer Zukunft und viele davon beinhalten Technologie in großer Menge. Würden nur die Hälfte der Dinge, die ich allein im letzten Monat gehört habe, wahr, bräuchten wir wahrscheinlich 10 Planeten oder mehr, um sie alle mit Rohstoffen zu versorgen. Steckt genug Metall in unseren Böden, um der Erde ein verdrahtetes eisernes Kleid zu machen? Wahrscheinlich also wird es weiterhin viel Konkurrenz um Ressourcen geben. Aber wie wird das Konkurrieren aussehen? Welche "Waffen" werden dabei eingesetzt? Wie entscheiden wir global, wer wie viel bekommt?
Wie machen wir es heute?
Es gibt verschiedene Wege und einer davon ist, mehr oder minder offen Kriege zu führen. Gehe ich hier in Berlin in einen Supermarkt und kaufe irgendetwas mit einer Plastikverpackung ringsherum, habe ich das Blut eines Kindes aus einem anderen Land an meinen Händen. Denn Plastik wird aus Öl gemacht und um Öl werden Kriege geführt. Kinder verlieren ihre Hände und Augen, Familien und Leben in Kriegen, geführt um Öl.
Eine andere Strategie, an jemandes Ressourcen zu gelangen, beinhaltet geschlossene (closed source) Technologie. Anderen Ländern Technologie zu verkaufen, hilft dabei, die wertvollen Dinge in ihren Böden in die eigenen Hände zu bekommen.
"Ja, liebes 'Entwicklungsland', wir bringen dir Solarpanel oder ein Kohlekraftwerk. Natürlich! Aber wie willst du dafür bezahlen? Ah, du hast diese Rohstoffmine? Ja, die würden wir gerne kontrollieren. (Dann bringen wir dir ein Solarpanel und nehmen die Rohstoffe für viele weitere mit uns.) Siehst du, nun hast du diese großartige Technologie, aber du brauchst Anleitung dafür, Unterstützung, Ersatzteile und Betriebsstoffe. Das können wir dir geben, natürlich. Aber wie willst du dafür bezahlen? Verkaufe uns doch deine Solarpanel und Kraftwerke, wir betreiben sie für dich und verkaufen dir, was sie produzieren. Und, wie willst du dafür bezahlen? Ah, du hast doch noch diese anderen großartigen Rohstoffvorkommen hier drüben …"
Experten schätzen, das die Entwicklungsländer mehr an Lizenzgebühren für Medikamente und Technologien bezahlen als sie Entwicklungshilfe erhalten. Geschlossene Technologie können dafür eingesetzt werden, die Benutzer der Technologie abhängig zu machen von denen, die die Technologie zur Verfügung stellen.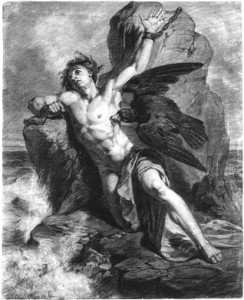 Open Source Technologie möchte Menschen ermächtigen, sie frei machen und unabhängig. Ein Open-Source-Solarpanel und eine Open-Source-Fabrik dafür würde anderen eine bessere Chance geben, ihre eigene Energieversorgung aufzubauen und auch zu betreiben. Dann könnten sie selbst entscheiden, was sie mit ihren Ressourcen machen möchten. (Natürlich ist das nur ein Hebel in einem ganzen komplizierten Hebelwerk, aber es ist der Hebel, um den es in dieser Serie hier geht.)
Ich bin sicher, dass sich das für viele Leute gut anhört, vor allem auch in den reichen und "entwickelten" Ländern. Aber ich bin nicht sicher, wie viele Leute das weiterhin gut finden werden und ihre Zustimmung geben, wenn sie erfahren und verstehen, was das tatsächlich für sie bedeuten würde/könnte. Wie viel weniger sie haben würden, wie viel Komfort sie verlieren würden, welche Dinge für sie nicht mehr möglich wären und was sie stattdessen tun müssten.
–
Wie kommen wir von hier zurück zu Nachhaltigkeit und Freiheit; und wie sind wir überhaupt auf das Thema Entwicklungsländer gekommen?
Dinge Open Source zu machen gibt uns die Möglichkeit, unsere Material- und Ressourcenströme grundlegend neu zu organisieren. Transparente Produkte und Produktion sind der Schlüssel zu einer ökologischen und nachhaltigen Ökonomie. Teil davon ist die mögliche Konsequenz, das technisch weniger entwickelte Länder unabhängiger werden von technisch besser entwickelten (ein wichtiger Parameter bei der Formung globaler Ressourcenströme). Open Source könnte für globale Gleichheit wirken.
Hier ist eine kleine Liste von Freiheiten, die in diesem Szenario auftauchen. Sie bedingen einander, Ja.
Die Freiheit, nicht die ganze Zeit neue Dinge kaufen zu müssen.
Die Freiheit, die mit einer gesunden Umwelt einhergeht.
Die Freiheit die entsteht, wenn man von Objekten umgeben ist, die einen offen einladen, sie um- oder weiter zu gestalten und die einen dabei unterstützen, weil sie als zugängliche regenerative Ressourcenbasis formuliert sind.
Die Freiheit einiger Länder und Gemeinschaften, sich besser, schneller und unabhängiger entwickeln zu können.
Die Freiheit nicht in einer eisernen, hoch überwachten, paranoiden Festung leben zu müssen aus Angst vor der Rache und Not derer, die man unterdrückt oder auf die man schießt, damit man ihre Rohstoffe in die Finger bekommt.
Die Freiheit und Möglichkeit global in und an einer nachhaltigen Wirtschaft zusammenzuarbeiten.
* * *
Reprise: Ich weiß, einiges vom oben gesagten ist ein bisschen naiv oder zu stark vereinfacht. Aber es ist eine Diskussionseinladung. Lasst uns den generellen Ansatz betrachten und etwas Licht hineinbringen. Was passiert hier mit Freiheit? (Z.B. auch in Verbindung mit den anderen Postings, vor allem Nummer 1)
___
Pics
Ganesh Visarjan at Futula by Chetan Gole, by Chetan Gole from Nagpur, India, CC-BY-SA Prometheus, Public Domain